Every month, OnoBello.com  focuses on well-known  African women to celebrate their hard work. These ladies are perfect examples for showing that a woman can do it all.
Also read: Jenifa's Diary has come to stay
This month, the magazine shines its light on one of Nollywood's finest actors – Movie and TV star- Funke Akindele.
Also read: https: lip-sync-battle-africa-funke-akindele-dares-ghanaian-dumas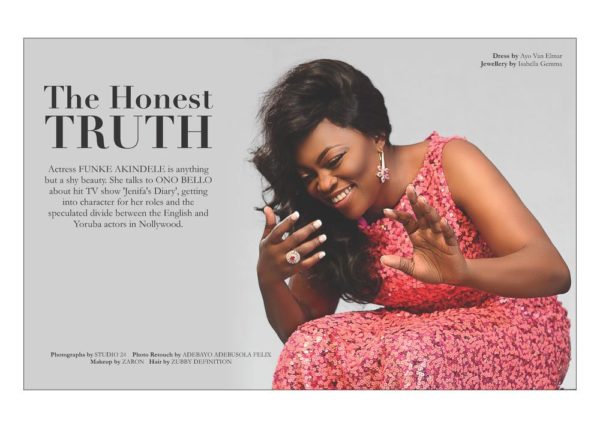 In the exclusive interview for this issue, the actress shares how she manages to get into character so well for every role, expect something different from her brand 'Jennifer' and how she does it all; script editing, artistic director and play the lead character.
Also Read: Is Funke Akindele Nollywood's funniest woman
In the editorial shoot for the issue tagged "Fashion Flash", Funke models some seriously glamorous red carpet looks to die for!
For style, she says that she goes for simplicity as comfortable is key, But confesses about her obsession with shoes and spends a whole lot of money on them.
See more photos below.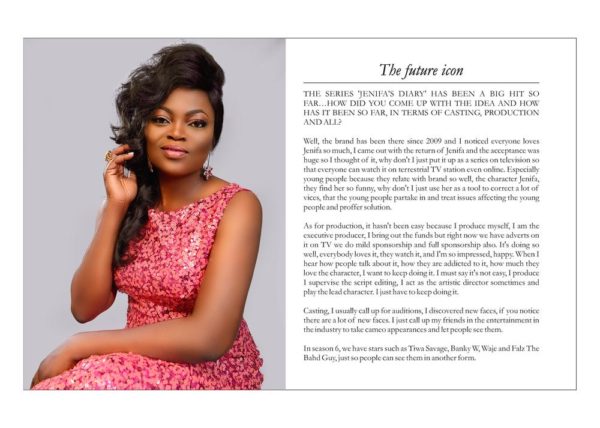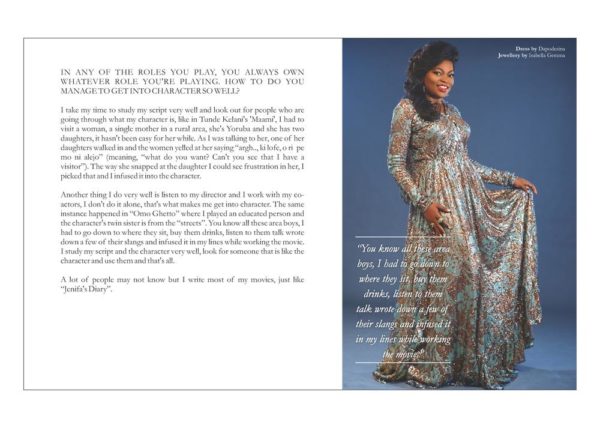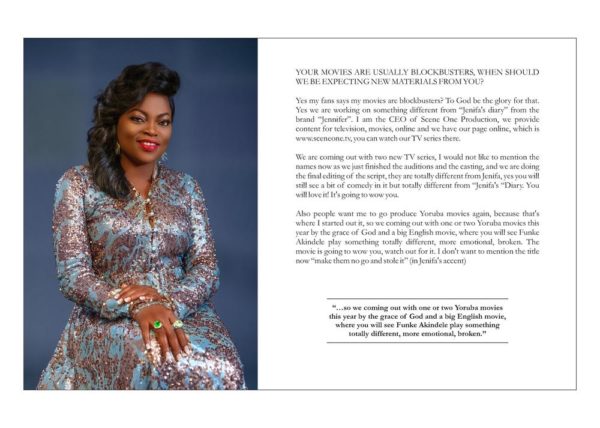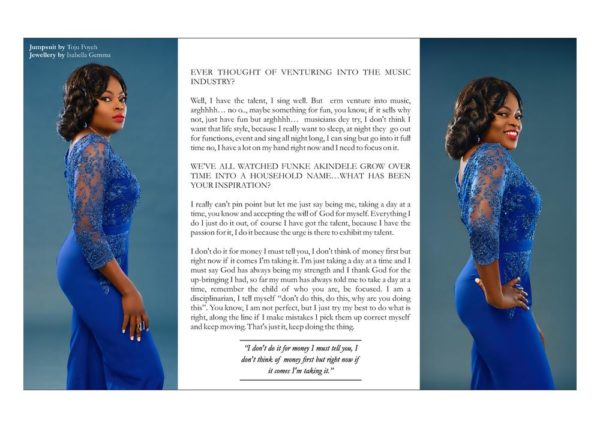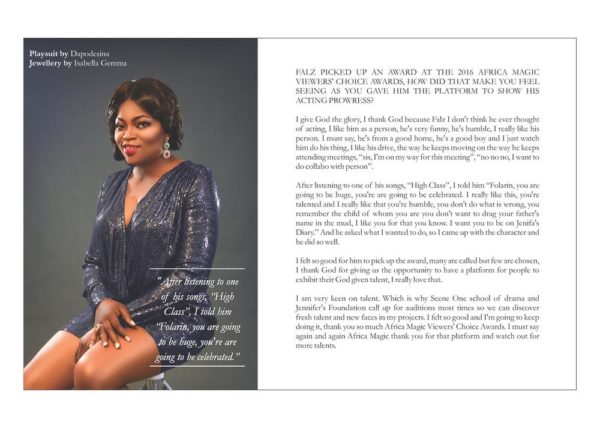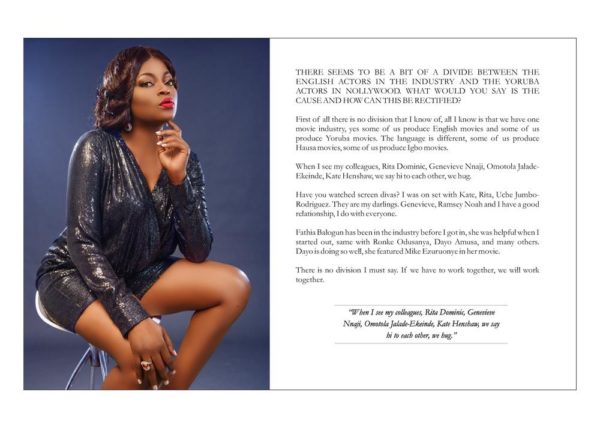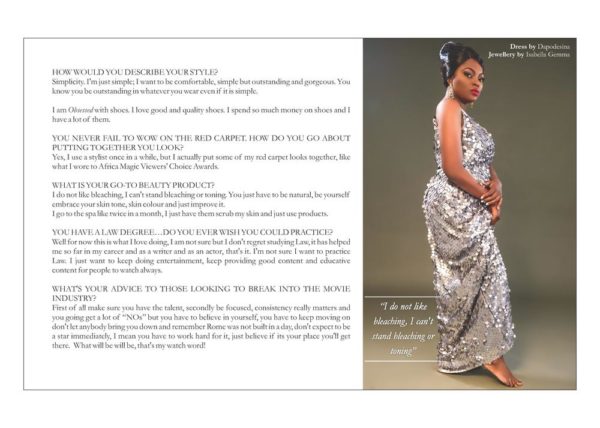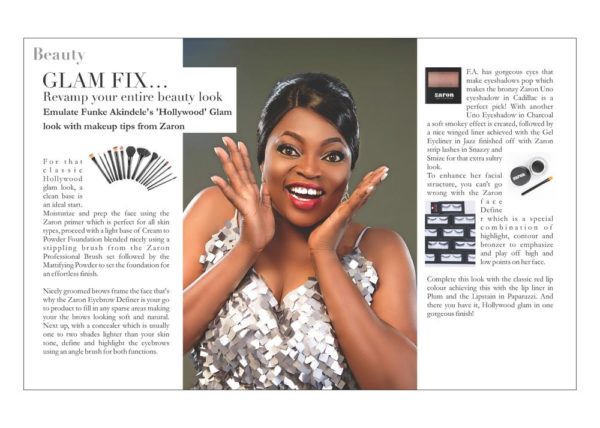 Cover & Shoot Credits
Photography: Studio 24 (Instagram: @studio24nigeria)
Photo Retouch: Adebayo Adebusola Felix (Instagram: @felixcrown)
Creative Direction & Styling: OnoBello.com Team
Playsuit: Dapodesina (Instagram: @rockbydapodesina) From CoDeSpace (Instagram: @ayovanelmar_codespace)
Jewellery: Isabella Gemma (Instagram: @isabellagemma)
Make Up: Zaron (Instagram: @zaroncosmetics)
Hair: Wigs by Hair By Ugo (Instagram: @hairbyugo)
Hair Stylist: Zubby Definition (Instagram: @zubbydefinition)
Hair Stylist Assistant & Nail Technician: Reuben Mwanzi (Instagram: @iamreubenbrown)
Location: Maison Fahrenheit (Instagram: @fahrenheithospitality)