Director: Ikeanyi Ikpoenyi
Writer: Lynda Clems and Emeka Obasi
Cast: John Dumelo, Chelsea Eze, Clarion Chukwura, Jibola Dabo, Tana Adelana, Bayo Moses, Michael Godson.
Year: 2016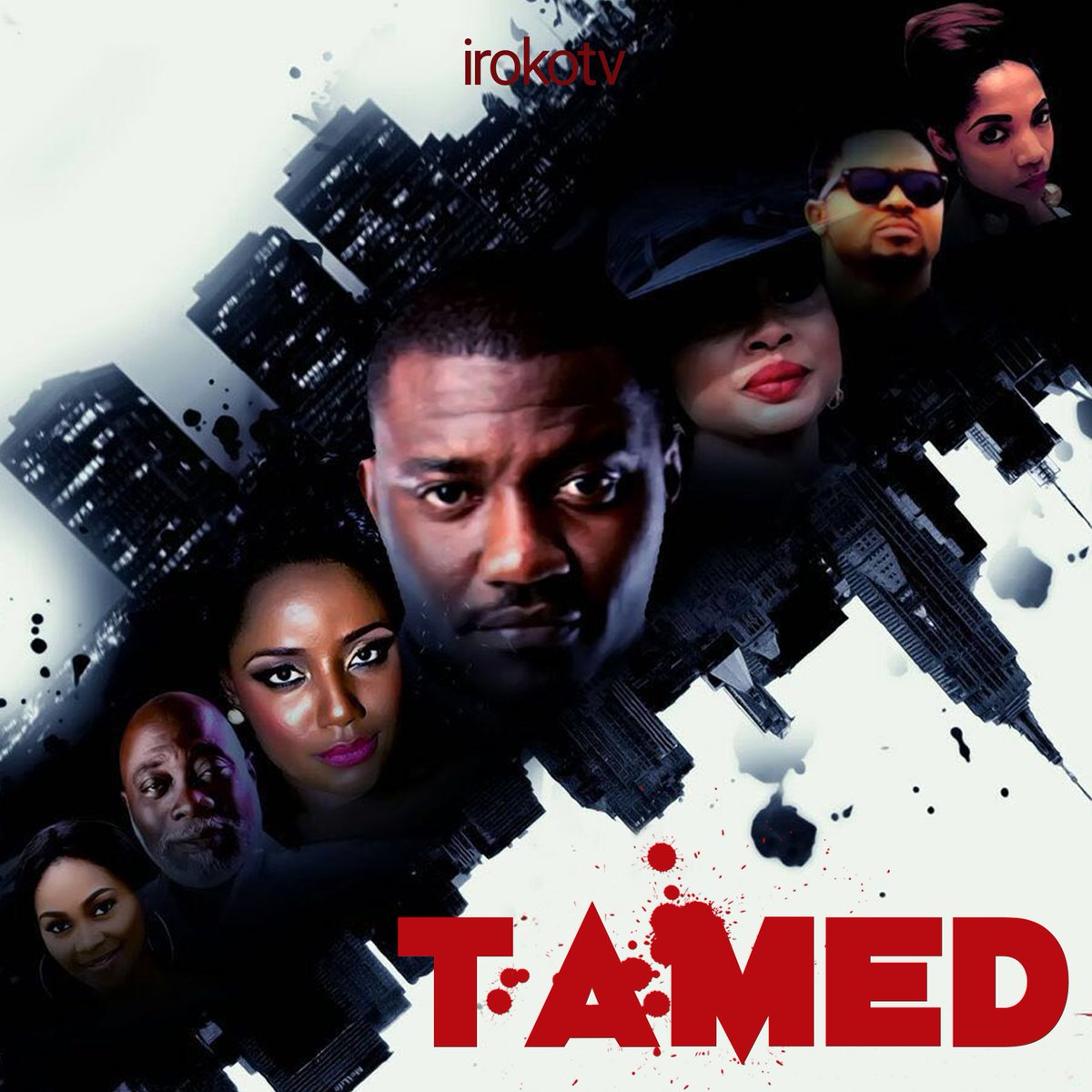 What more can we get from a story about a dysfunctional family trying to get their hands on their late fathers will? We've seen many films about families that cannot keep it together and 'Tamed' is one of those films; only this time, the family matriarch is the fierce Clarion Chukwurah, she is not a victim or the suffering mother plagued with her children's problems. She is in fact a major trigger to all the issues the family faces and 'Tamed' ends up being one of the regular family dramas about dysfunctional families.  The only difference is how they try to fight off their demons.
The film starts with a philandering Jeff (John Dumelo), to him women are tools for the pleasure of men and his string of lovers are ready to be disrespected and abused for fame and money. In one scene,  he asks a girl out of his room to allow another in and this is okay. The scene is followed by a bikini clad Clarion Chukwurah who is visited by a journalist threatening to release damaging pictures of her wild daughter Celia (Chealsea Eze). There is also Stephanie (Tana Adelana) she is the third child, she is a victim of domestic violence and in all her families' madness she ends up appealing to us as the sanest of the group.
With their father's death and the content of his will about to be revealed the family comes together and what happens next is an explosive revelation that threatens to further destroy the already unstable family. When their father was alive, they made an active decision to hide their problems from him and with his death came a lot of expectation on what is contained in his will.
Many Nigerian films have tackled the issue of rich dysfunctional families. The message seems to be that rich people are never truly happy or they have more problems than the average people. That is not true! There are also poor people with dysfunctional families and I have not seen a film that tackles this aspect. If it is a poor family drama, it is usually laced with prostitution or robbery and it is always excused with circumstances and when it is a rich dysfunctional family, their wealth is always the reason for their unhappiness.
There seems to be a consistent pattern these rich family dramas follow and it is always about how the death of the family's patriarch brings the whole family together. One of the early films to tackle this issue is 'The Will' featuring Genevieve Nnaji, Uche Jombo and Mike Ezeronye. There was also 'House of Gold' featuring Omawunmi and Yvonne Nelson, and again The Cupboard with Ini Edo, Alex Ekubo and Uti Nwachukwu. 'The Cupboard' was directed by Desmond Elliot and there is also Delilah, the series by Frank Rajah revolves around the issue of a dead man's will. Something about these stories that keeps bringing them back to our screen, the problem is that they return similarly, the difference is the cast. The pattern is definitely over flogged.
There is an attack on wealth in all these films and in "Tamed" the message is that wealth does not solve any problem.
The actors are good and we have seen all of them perform in similar roles especially Chealsea Ee who plays a drug addict. She seems to love such roles. She plays a very similar role to what she played in 'Silent Scandal' featuring Genevieve Nnaji and Majid Michel. Her mother Clarion Chukwurah is able to play the role of the fantastic family matriarch but we have also seen Clarion in several similar roles. The difference is that she has been able to branch out and do more challenging films like the role she plays in 'Apaye.' For Chelsea, the curse of typecasting is something she needs to shake-off. John Dumelo has also been in several similar roles and the crown goes to Tana Adelana, who I have also seen play the abused victim before but it is always refreshing to watch Tana.
Generally Tamed is the type of film that looks too familiar and it is not something you will rush to see but the theatrics makes for a different experience, at the same time you will like to watch this when you have very few options on your list.