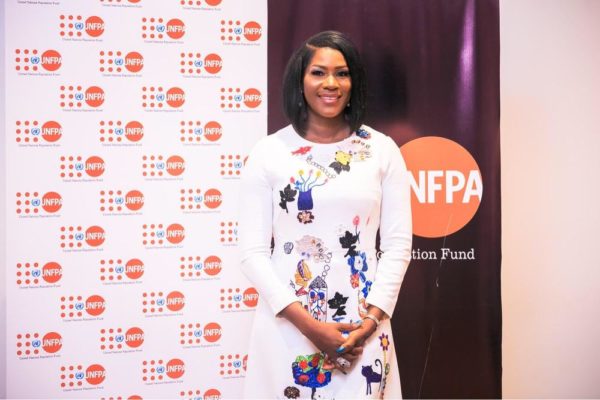 The United Nations Population Fund has announced Nollywood actress and filmmaker, Stephanie Linus, as its goodwill ambassador for maternal health in West and Central Africa.
The Deputy Representative of UNFPA, Dr. Eugene Kongnyuy, said Linus was chosen based on her obvious passion for women and children, coupled with the fact that she is a multiple award winning actress who is popular and loved by many.
At an event in Lagos to mark International Women's Day and unveil the ambassador, Kongnyuy said the new ambassador would help to advocate maternal health, raise awareness and advance the cause of the UNFPA, which include family planning, need to put an end to child marriage and teenage pregnancy.
He noted, however, that the West and Central Africa region has the highest record of maternal deaths in the world, noting that more needed to be done to bring an end to the scourge.
In her acceptance, Stephanie Okereke said motherhood is often a positive and fulfilling experience, but for thousands of women in sub-Saharan Africa, it is associated with suffering, ill health and even death.
"As a woman and as a mother, I believe every woman has right to be beautiful, every woman has the right to health, and every woman has the right to support their children to achieve their potential.
"It pleases me to know that these concerns are encapsulated in UNFPA's mandate to deliver a world where every pregnancy is wanted, every childbirth is safe and every young person's potential is fulfilled.
"When I produced the movie Dry, I told the story of millions of girls in Africa who are forced to be child brides.
"I encapsulated in Halima's tears, the sorrow, pain and health complications that arise from marrying too early and getting pregnant too soon,'' Stephanie Okereke said.