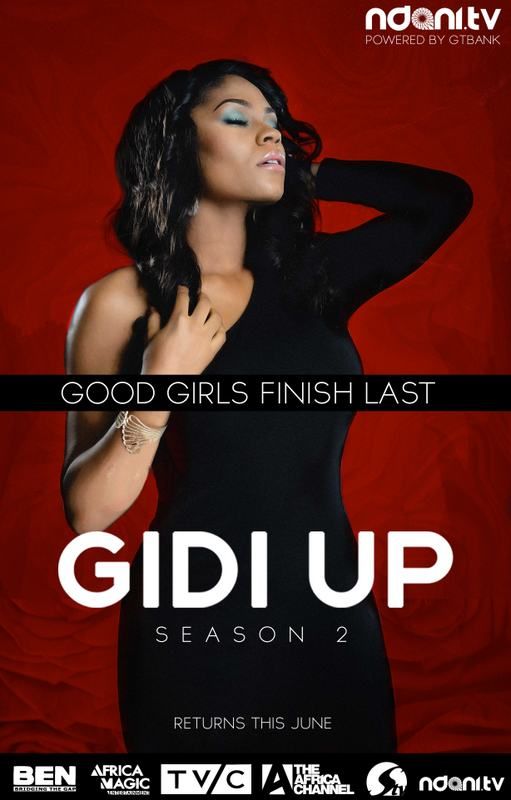 2014, 2015, and 2016 marked the debut years of web series in Nigeria, and clearly they were also the thriving years for them. The thing with web series is that they have the first half of the year to enjoy a strong viewership. The second half is usually for the blockbusters debuting in cinemas. Judging by the trend, January to July marks the best time to release a web series. Web series should be done well or our wasted data will provoke some anger. 2017 is hardly the year of web series, 2016 was better and so was 2015. We have been flooded with Web series that have been forgotten before the end of the year.
There was something about the first season of Gidi up, Ndani TV's debut series. It was vibrant. It promised stars, it promised drama, it also had a certain type of magic you can only find with web series. It is the type of magic that Ndani TV has been known for. "Skinny Girl in Transit" promised the same, a show about a plus sized OAP– exceptional! When "Rumor has it" made its debut, it was the perfect show for a number of reasons. There was Uru Eke! She was going to be gracing our screens every week, and that first episode was quite the hit — the screaming, hair flip, fake smile and eventual heartbreak. There was every reason to go back for more. Ndani TV known for having dramatic mothers and creating viral moments with their series. We can go as far as crediting the hit online network, Ndani TV, for creating the cool trend of hit Web series.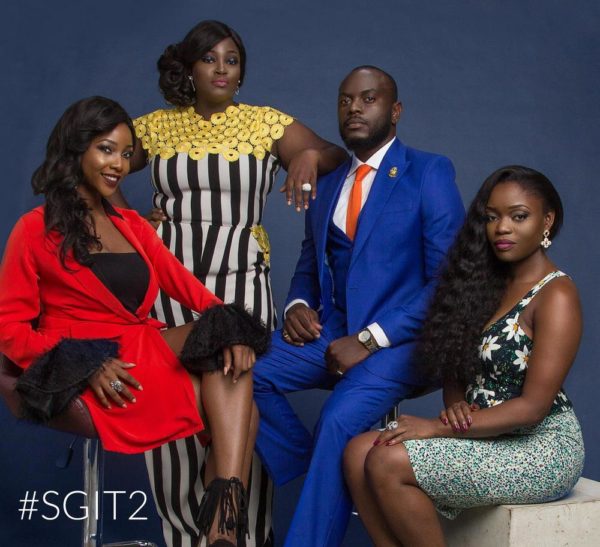 This year, most of us were excited to see the third season of "Skinny Girl in Transit", and when we did, it was controversial. It was alive with its initial purpose, but it was not as engaging as the first two seasons. Thanks to Ini-Dima Okojie, who did a great job of being Hadiza, and to the female tension created in the third season, and we dare add, the fame Bisola Aiyeola was enjoying while in the Big Brother House, those were our main reasons for keeping up with the third season. There was, of course, several scenes that made us chuckle, but they were hardly memorable. Ndani TV like every other hot online channel out there does a good job of giving new talents an opportunity to shine, and this year has been no different, however, we cannot escape the decline in producing highly engaging content currently going on at Ndani and other web channels that produce dramatic web series.
We had series like "5ive" which lacked proper development but was enjoyable due to really good actors. "My best Friend's Wedding" suffered from the same thing.
The new season of Officer Titus offers nothing interesting. It is supposed to be a sustaining comedy that takes advantage of average people. Unfortunately so far, so stale! |The highly teased "Lagos Big Boy" had a disappointing first episode. It promised intrigues and anything with a guy squad is a must watch. We won't rush to give a verdict for this one, we are following the episodes faithfully and we will let you have a review as soon as we get to the fifth episode. Lagos Big Boy has the same director that created "Ojukokoro" and so we hope his magic resonates with this.
The problem with the web-series released this year is in the execution. The days of "This Thing Called Marriage" and the cool fourth season of "MTV: Suga" are not far behind us. At least we had "This is it" and to a certain extent "Inspector K". Have you caught the interesting Ghanaian series "Cocoa Brown"? Acting might not be vibrant, but the story is!
The Nigerian calendar is definitely different but here are quick tips to bring back witty and smart series.
Avoid the overzealous comedies: The idea for Inspector K was a generous and really enjoyable one, but unreasonable exaggeration lost us. Exaggeration is cool until it feels forced! The lead character of Inspector K, Koye Kukere gave us a nice performance but the writers took it overboard with the last episode. It is the same thing happening with "Officer Titus". Everyone is pushing for comedy but very few of these productions making us laugh.
Good acting is essential: The magic of "This is it" was the chemistry between Nick Mutuma and Chiagoziem Nwakanma. The cast of MTV: Suga has been relatable, young and fun to watch. Rumour has it banked on Uru Eke. This year the good actors are shying from web series. We don't want famous actors, just the ones that will seize our attention and leave us wanting more.
Web Series-low budget, but good marketing will do! It is definitely not every web series that is produced on a low budget, but most of them are. They bank on word of mouth to be successful, but with the clear decrease in views for a channel as big as Ndani TV, it is time to concentrate on more marketing. "Lagos Big Boy" for example only got to our attention less than a month to its debut.
Relatable stories, please: Producers of most of the web series we have seen have not taken the idea of creating relatable stories for granted. You can create a one-minute exciting video for Instagram, but we cannot watch a story that is not relatable for more than 10 minutes. The series with high numbers on the net have something we can all relate too. Leave the excessive drama for the cinema.
A little consistency: This is one thing Nigerian web series lack. The idea of being on the internet rather than TV makes web series flexible, however, the inconsistency is sad. This week an episode is released, the next you don't find a new one. Red TV did this with Inspector K. It happened with "5ive" too. Mind games are not funny, be consistent!
About the Author
Rejoice Abutsa is a 22-year-old  aspiring Filmmaker and a big dreamer. She's also a 'Theatre and film' arts graduate from the University of Jos, Nigeria.
Copyright NOLLYWOOD OBSERVER.
All rights reserved. This material, and other digital content on this blog, may not be reproduced, published, broadcast, rewritten or redistributed in whole or in part without prior express written permission from NOLLYWOOD OBSERVER.
Contact: nollywoodobserver@gmail.com