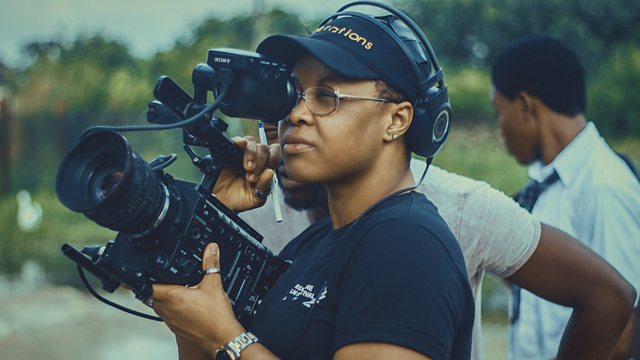 Award-winning screen director Tope Oshin celebrates a new generation of Nigerian women film-makers who are currently reinventing Nollywood, the largest and most prolific film industry in Africa. She explores their distinctive approach to telling screen stories that better represent women's lives and aspirations in Nigeria today. Her documentary 'Nigeria: Shooting It Like A Woman' will air on BBC. The Documentary is a part of the 2017 season of BBC's 100 Women.
Tope pays tribute to Nollywood Matriarch and inspirational film-maker Amaka Igwe who died in 2014 and meets some of the key women now shaking up gender stereotypes and winning awards. These include the formidable and outspoken Mildred Okwo, director of the political satire The Meeting, Michelle Bello director of the hit rom-com Flower Girl, Kemi Adetiba who directed last year's box office winner The Wedding Party and Remi Vaughan Richards whose drama, Outspoken, cast a searing spotlight on the issue of child brides.
The directors reflect on how women are succeeding in a male-dominated industry despite the failure of the Nigerian parliament to pass the Gender Equality Bill, which would give legal support for equal pay and equal rights.
It will be aired on BBC World Service Radio between 11.30am – 12pm on Wednesday, 25th October and will also available to listen online and to download as a podcast from BBC iPlayer.
Photo: Director Tope Oshin holding a camera. Credit: Ritzy