A good number of Nollywood actors have simply been reprising the same role time after time.
It's okay for an actor to have one or two roles that have stood out, but, when you think about that actor, and all you can think of is the same type of role for the entirety of their career, then you have a not-so-rare Nollywood creature: the typecast actor.
Actors are applauded for their ability to step into the shoes of others and portray their physical mannerisms and emotional traits. Being typecast is often viewed in a derogatory fashion. The best actors adapt to any role and play it to great acclaim without repeating themselves. Actors like Ramsey Noauh, Bimbo Akintola, Nse Ikpe Etim are three of the best modern examples of artists who can play virtually any part at any time.
Casting directors have their spec on rising actors and to perform one role excellently, might mean a continuous performance of a similar role. If you are starting out and trying to get your foot in the industry, it could be extremely difficult to turn down a role. This partly explains the continuous acceptance of roles that we have seen the same actor play before.  There are also variations of perspective that an actor could perform a similar role from, but a lot of them fail to explore.
Some other actors have "made lemonade from the lemons" given them. Rather than turn down roles, they've taken advantage of being typecast to attain fame, but, now they are breaking the jinx and taking more challenging roles that show they are capable of performing in different situations.
This list features five actors that have made move to break the jinx of being typecast. The list features five actors we have watched this year.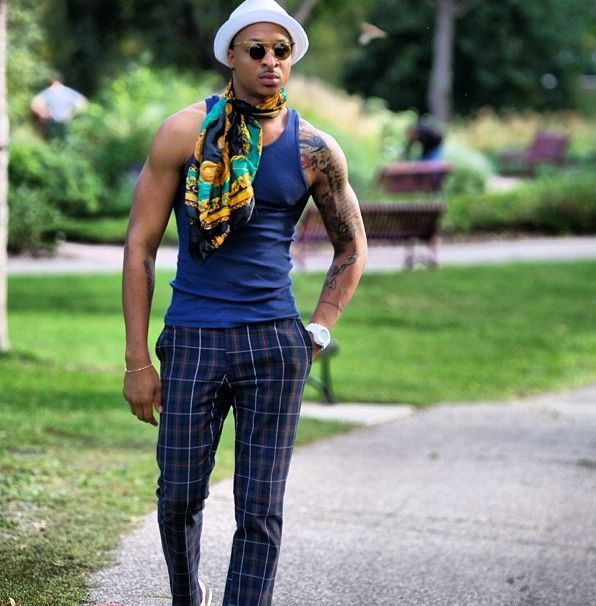 IK Ogbonna: When he started out in Nollywood, he was mainly the Cassanova or the young lover of a cougar, when you saw IK in a movie, you knew what to expect.
However, there's been a drastic change in the roles, IK has chosen to take on in recent years. In Yvonne Okoro's "Ghana Must Go", he plays a completely different role as the family "jerk". In this role, he brought in a lot of humour.  In iRoko TV's "Showbiz" he plays a struggling production manager, promising young girls of a career in Nollywood. IK performs the role with enough stupidity to keep his audience hooked. He totally removes himself from the fine boy role.
"Excess Luggage" does the same for his career. He plays a clueless village man that visits the city to see his cousin. The film is produced by IK, and it shows his interest in diversifying. He is quite winning at it.
Beverly Naya: Beverly is one of our favourite young Nollywood stars. In the last four years, she's become Nollywood's poster girl for "rich spoilt brat & sexy girl". Who can blame them her though, Beverly has such sultry looks and can pull off these roles time and again.
In 'Skinny Girl in Transit 4" she plays Mide's snotty younger sister, but this is not the first time we have seen Beverly in such a role. She has performed it in "When love happens",  "The Wedding Party," 'Before 30" and many other films you will remember Beverly for.
However, Walter Banger stretches Beverly in Catch.er.  Here, she is not the daughter of the rich person here; she has a thriving career and is respectfully married until she is murdered. Those who have watched Catch.er, would agree that Beverly is ready to take on more diverse roles, which we are so ready for that.
We also spotted Beverly looking unrecognizable in a new movie being shot in Abeokuta. We can't wait to see her in this role as a young Nigerian woman in the 60's.
Toyin Abraham: Don Omope tries and succeeds in suppressing Toyin's theatrics in "Tatu."
She is not the overindulgent actor we see in "Alakada Reloaded" or the woman always cursing others in every other film Toyin features in. There is a lot of suffering to her character in "Tatu" and Toyin projects her capability to take challenging roles.
Bolanle Ninalowo: Biodun Stephen's  movie "Picture Perfect," got a lot of reviews and it has nothing to do with its genre or its connection to the 2015 critically acclaimed movie "The Visit." It had everything to do with Bolanle Ninalowo, a Nollywood actor who made his debut in 2010, took a break in the same year, and returned to the industry in 2014.
For years, fans have watched Nino in productions like "Husbands of Lagos," "The Guardian," "Walking Away," "Baby Shower" among others. But, for the first time, Nino interpreted a character he found enjoyable. He played Jobe an "agbero" and for the better part of the film, Bolanle communicated in Yoruba, The Nino viewers are used to was gone.
The 'fine boy' with an accent and the actor who appeared to be conscious and in love with his looks in most films disappeared.
His performance has been widely acclaimed that it will be difficult to continue typecasting him as the fine boy in exotic roles.
Picture Perfect" did not only stretch Bolanle but it remains the most recognized job of the actor's career. It is a good look for him and we are eager to see the actor's next project.
Shaffy Bello: Shaffy has one of the best comeback stories in the industry. She returned to flamboyant projects that exalted her as the socialite in every project.
She does that in Bovi's "It's Her Day" and then in Biodun Stephen's "Ovy's Voice," it took Femi Odugbemi's well-reviewed "Battleground" and Ebony-Life TV's "Dere" to explore Shaffy's range on TV. "Battleground" showcases different sides to the actress, from the mean matriarch to the soft mother. In "Dere" she's the "wicked" stepmother who would stop at nothing to ensure her biological children are the sole beneficiaries of her husband's estate. In "Dere" Shaffy loses the beautiful diction we admire and swaps with infusions of Yoruba and popular Nigerian slangs to show just how street-wise she is.
Shaffy is living her best career moments on TV.