We all know movie superstars by name now. But, what were the performances in what movies that had these actors and actresses taken seriously as talented Nollywood royalty? There are varying opinions as to which roles made each of these talents the stars they are today. But, Nollywood Observer firmly believes that these are the roles that changed everything.
Most of the stars we watch and enjoy today started in supporting roles and with a little help from big productions, they have been able to stand out. 2016 was an exceptional year for Somkhele Idhalama, and while in 2017, she had fewer productions to boast of, the actress has established her name in the industry.
We have paid keen attention to the films released at the cinema this year and we have spotted some exceptional actors that would do well with a little push in 2018. This year has been a very interesting one as we have had new faces ride films to the top at the box office. Charles Etubiebe was at the center of "Ojukokoro," Ade Laoye "The Tribunal" and Patrick Diabuah, "Banana Island Ghost."
While the success of these films can be attributed to the producers that worked effortlessly to push it to the top at the box-office, it gave these actors an opportunity to showcase themselves. It is left to them to make good use of the fame attained, to book roles and continue with wonderful performances. With less than forty days to the end of 2018, we have compiled a list of actors we will be looking out for in 2018, and we think you should have your eyes on them too. On our list are actors that will have major projects debuting across the nation in 2018.
Zainab Balogun: Playing the chaotic Wedding planner in the "Wedding Party" put Zainab out there. While her character was all over the place and trying to settle all the problems that came with planning a wedding, Zainab was able to incite some laughter. Soon after, she booked the lead role in "The Royal Hibiscus Hotel," another Ebony Life production set for a 2018 release. Before 2017 rounds up, Zainab will be back on the big screen in the sequel to the Wedding Party. The young actress has taken a break from hosting duties to concentrate on a career as an actress. Occasionally, she updates a picture of herself on set. We see her taking charge of 2018 and establishing herself with leading woman roles.
Lucy Ameh: One of the most buzzed trailers of 2017 was "Amina: Queen of Zazzau." The film trailer got recommendations from colleagues of ace director, Izu Ojukwu, as well as fans. Set to play Amina is rising actress Lucy Ameh. The actress had her major debut with Ishaya Bako's "Braids on a Bald Hair," since then she has taken supporting roles in iRoko produced films. "Amina: Queen of Zazzau" should open more doors for the actress and give her more visibility in the industry. Judging by her past works, Lucy is an exceptional actress that has been able to dazzle in some of the small but challenging roles offered to her. We are eager to follow her profile in 2018
Kenneth Okolie: Once a Mr. Nigeria, and currently stealing hearts in Rok Productions, such as "Husbands of Lagos" and "Stranger Things," Kenneth is one of the most underrated actors working right now. The buffy star is set to feature in Ishaya Bako's "The Royal Hibiscus Hotel" beside Zainab Balogun. He plays in the lead role and for those that have not taken note of his talent, this should set the ball rolling and should help him book more roles in cinema films.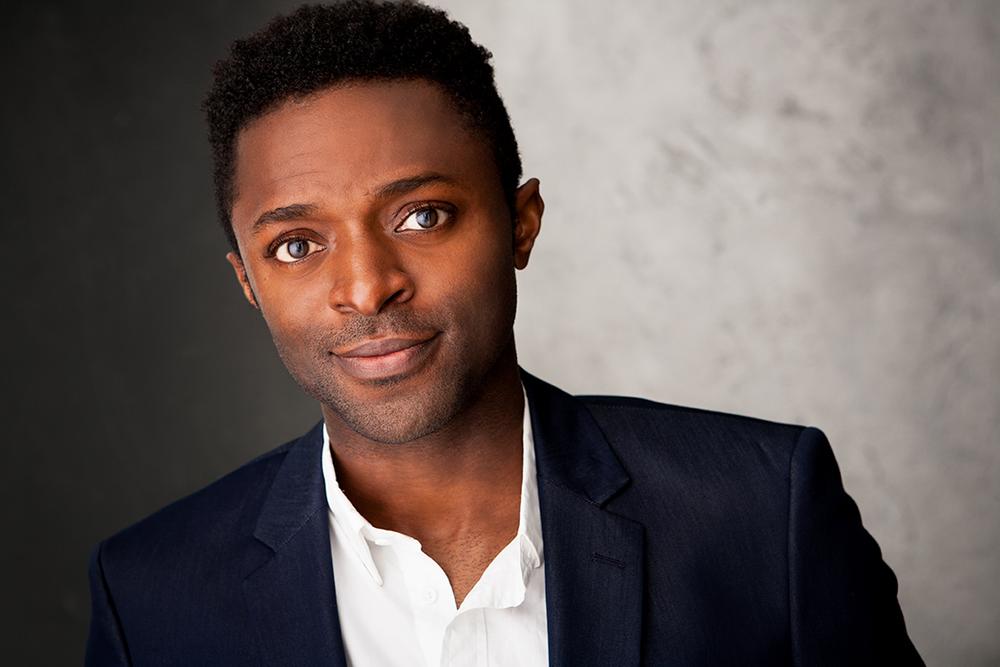 Ozzy Agu: TV Presenter and former 53 Extra host had an interesting 2017, with exciting roles on Africa Magic's 'Battleground' and on "This is It," the actor who is a trained stage performer is ready to take 2018 with some exciting features. With a role on the 6th Season of MTV Shuga and on Biola Alabi's "Lara and the Beat," Ozzy will spend the chunk of 2018 attending premieres and distinguishing himself as a leading man.