Whatever idea the screenwriter creates can be totally translated to new work, once it reaches the hands of the director. Directors translate the world to us on screen. In all the stages of filmmaking, the job of directing is the most complex. If an audience hates a film, they skip the screenwriter to point fingers at the director, and when they love the film, they remember the actors featured over the director who made the film.
2017 has been the year of new directors.   With fresh and memorable stories, and excellent interpretations, some of the directors that made excellent works didn't have to be famous before hitting it big at the box-office.
On this countdown, we list some of the directors we have eyes on, for 2018. Some of them have released interesting films which we have seen, reviewed and recommended here. Also, we have a name on the list; who has been working in the industry for some time but may establish his rise with a film set for a 2018 release.
Dare Olaitan: In our hopeful review of "Ojukokoro," we compared Dare to Spike Lee. Comparison is not always flattery, but from us, it was. Dare assembled a young and vibrant cast to bring us an engaging story on the effects of greed. "Ojukokoro" had limited use of set, but was not limited in its execution or in the use of language or actors. Dare wrote the script which combines his understanding of Hausa, Yoruba, and Pidgin English. If it helps you to appreciate the director better, it would be kind to share that the director of one of 2017's most loved films is only 26.
Jade Osiberu: Jade Osiberu proves that whatever experience we have in life could be an exceptional guide for the art we create. For her June release "Isoken," Jade writes on the difficulty of being an unmarried, 30-something-year-old woman in Nigeria. The character of Isoken was flavored by Dakore Egbuson, but the addition of characters such as Rita Edward's and some background talents made "Isoken" pleasurable. We have no idea what this director has in stock for 2018, but we are here for it.
Lola 'Dee' Adeleke: Many of us spent the better part of 2017 binge-watching and recommending Lola Dee's "This is it" to friends. Lola creates a show that is entertaining, as well as educative. She shares her knowledge of family, friendship, love, and on issues affecting women with this lovely series. What is impressive about Lola's decision to end the show after the second season (fans are soliciting to pay for a third season) is her interest not to over-flog the narrative. This story is special to her and it shows in the way she treats it. Sometimes comical, other times reflective, 'This is it' is excellent and one of the best things to hit YouTube in 2017. Lola Dee is credited as director for all 19 episodes (9 episodes from season 1 and 10 episodes from Season 2). We are watching this director and would pay to watch whatever she chooses to do in 2018.
Ishaya Bako: After directing Genevieve Nnaji's "Road to Yesterday," Ishaya was on the lip of film lovers. The director will be back in 2018 with the "Royal Purple Hotel." He directs Kenneth Okoli and Zainab Balogun in what is set to be another love story from Ebony Life TV. Ishaya is the director of the tear-jerking documentary "Silent Tears," "Fuelling Poverty" which takes inspiration from the hike in fuel prices, and the excellent short film "Braids on a Bald Hair."
Kenneth Gyang: Kenneth Gyang is set for a really busy 2018. He is currently one of the directors on Ebony Life's "Castle & Castle," also, his new film "Lost Café" is set for a Christmas day release (the promotional duties for "The Lost Café" should run into 2018). "The Lost Café" won the People's Choice Award at the 2017 African International Film Festival, which certifies the director as one to watch for 2018. Kenneth's filmography includes "Confusion Na Wa" and the sizzling Northern drama "Sons of the Caliphate" currently showing on Ebony Life TV.
Abba T Makama: The "Green White Green" director has used the better part of the year showing his 2016 feature at film festivals and working with a team of other filmmakers to create "Visions" which made its debut at the AFRIFF 2017. Abba is a member of the new crop of filmmakers defying mainstream expectation. We are excited about the Directors future in Nollywood and would pay to watch anything Abba creates in 2018
CJ Obasi: CJ Obasi is a surrealist filmmaker, who credits Martin Scorsese as a major influence to his style. He has refused conformity and continues to produce films in a style that appeals to him. From previous efforts, such as "O -Town" and "Ojuju," CJ understands his audience, and with his art, he insists on satisfying this audience. In 2017, he collaborated with Abba T. Makama to release "Visions" and adapted Nnedi Okorafor's "Hello Motor," which is being teased for a release.
Nadine Ibrahim: Young filmmaker, Nadine Ibrahim, made her debut in 2017 with "Through Her Eyes" a film that spotlights the problem of child terrorism. The Director has worked closely with Asurf Oluseyi, who directed 'Hakkunde" and recently, she shot a short film titled "Tolu," the new film will feature Somkhele Idhalama and will be released sometime in 2018.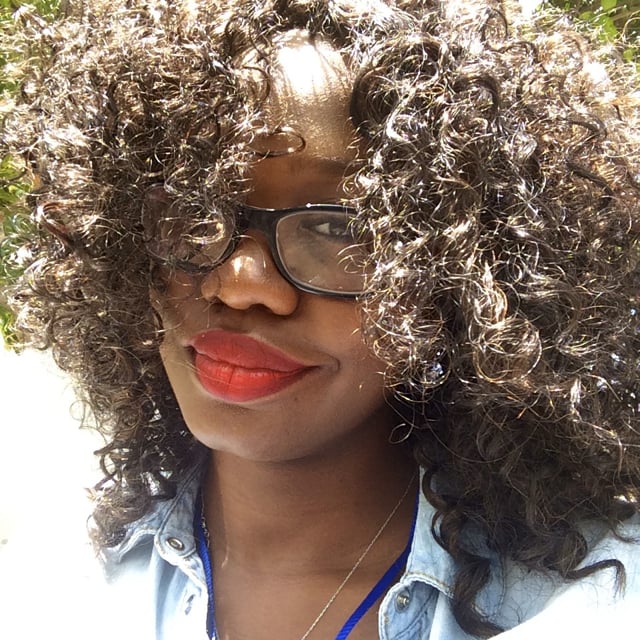 Ifeoma N. Chukwuogo: Ifeoma's short feature "Bariga Suga," made its debut in February to rave reviews. The film focuses on the lives of prostitutes with children living in a brothel; also, it mirrors the effects of a Brothel for young children. "Bariga Sugar" was also screened at the Ake Festival in November.
Lola Okusami: Lola wrote directed and produced "Gone Nine Months," another film that received rave reviews in 2017. The director promises variety with her debut feature and we are eager to experience it. "Gone Nine Months", which we reviewed, focuses on a woman's quest to further her education and how her ego-stricken husband and her young daughter ruin this dream. We will be watching out for Lola in 2018.