I saw tons of movies this year, some on Iroko and some at the cinema.  Going on NYSC in Calabar gave me the opportunity to see several films. For starters, film tickets are a lot cheaper in Calabar, this encouraged "cheapskates" like me to watch more movies.
This year, I noticed a number of good performances from some incredible actors. Exceptional actors like Rahama Sadau, Ali Nuhu, Toyin Abraham and Odunlade Adekola appealed to a broad audience with performances in "Alakada Reloaded," "Banana Island Ghost," and "Tatu".
New actors also emerged. I watched Patrick Diabuah, Charles Etubiebe and some other names make a debut on the big screen. 2017 held a lot of promise and these are the best performances I have seen.
Omotola Jalade- Ekeinde in "Alter Ego": while her return to the big screen was hyped, the screen goddess did not let her return slide without being memorable. Omotola gave one of the best performances of 2017 in "Alter Ego" and later, in "The Tribunal." She gave her performance everything she could as an actor and it showed. Her return to the big screen was good and I see why she is a film icon.
Bimbo Manuel in "Banana Island Ghost": The veteran actor plays God in "Banana Island Ghost" and the technical giving of this film complemented his outing in his role as a mentor to the young Patrick. Bimbo has dedicated years to giving unforgettable performances and "Banana Island Ghost" is a highlight.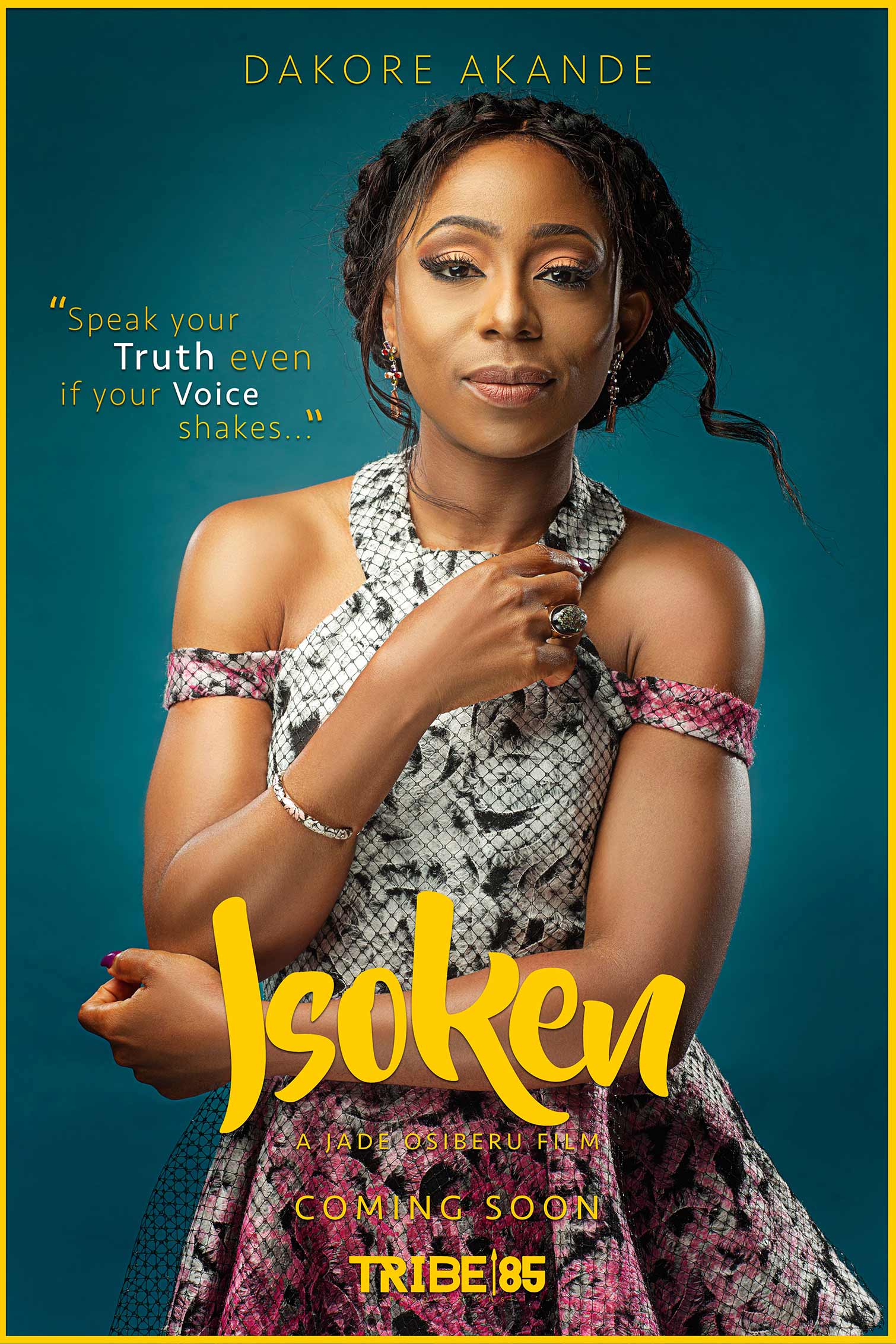 Dakore Egbuson-Akande in "Isoken": In June, I had the pleasure of watching "Isoken" and the strong mix of characters, including Isoken played by Dakore is one reason this film stands out. Isoken enjoys strong themes of feminism, love, and societal resistance. Isoken is Jade Osiberu's cinematic resistance to societal pressure. I enjoyed the way she resisted the pressure to get married.
Charles Etubiebe in "Ojukokoro": There are a lot of memorable performances in "Ojukokoro" and one that stands out for me, is from rising actor, Charles Etubiebe. He plays a desperate cancer patient who also manages a petrol station, this is Charles debut in a lead role, and he plays the role in a way that demands more features.
Sambasa Nzeribe in "Slow Country" and "Tatu": one of the fast-rising actors marking his presence in Nollywood is Sambasa Nzeribe. After winning the best actor gong at the 2017 AMVCA, he has gone on to prove his worth as an actor. In his silent role in "Tatu," the actor is a delight to watch. In "Slow Country" his presence on screen is powerful enough to justify his AMVCA win.
Rahama Sadau in "Hakkunde": controversy offered Nollywood a Star. Rahama has had a sizzling year with films such as "Hakkunde," "Tatu," and "Accidental Spy." Her most memorable performance comes from "Hakkunde" where she plays the widow accused of witchcraft because of a backward tradition. Rahama has had a smooth crossover and her performances in 2017 prove that there is more to come for the young actress.
Akah Nnani in "Banana Island Ghost": Humor is quite difficult to achieve despite the ease we enjoy it with, Akah Nnani gives an unforgettable performance in "Banana Island Ghost," his performance has booked him more roles and if you have seen BIG, you will know why.
Ufuoma McDermott in "The Women": There were a lot of memorable performances from "The Women" but Ufuoma stood out in her role. The actress has been consistent over the years, but the performance she gives at her birthday party is worth commendation.
Kunle Remi in "Alter Ego": Kunle Remi stabilized his presence in the industry with his performance in "Alter Ego," the scene where he is expressing frustration after being cut off a case from his law firm is a reason to respect his craft. Kunle was enjoyable in "Alter Ego" and he has also shown off his talent in other productions that were released this year
Ivie Okujaiye in "Something Wicked": In "Something Wicked," Ivie plays a deaf and dumb woman. The texture of her performance would be difficult to achieve even for established names, but she pulls it off. Ivie has been incredible over the years and her performance here justifies her AMVCA nomination earlier in the year.
Patrick Diabuah in "Banana Island Ghost": To transition from stage to screen can be complex, and Patrick Diabuah managed to give a memorable performance in "Banana Island Ghost." Patrick was hilarious as the dead young man that returned as a ghost to find a soul mate.
Who did I miss? let me know in the comments.
About the Author
Rejoice is a 22-year-old  aspiring Filmmaker and a big dreamer. She's also a 'Theatre and film' arts graduate from the University of Jos, Nigeria.