EbonyLife Ltd, owners of Africa's global TV network and producers of premium, original content, and Sony Pictures Television (SPT), Wednesday announced that they will co-develop three new exciting scripted television projects, with SPT set to distribute internationally.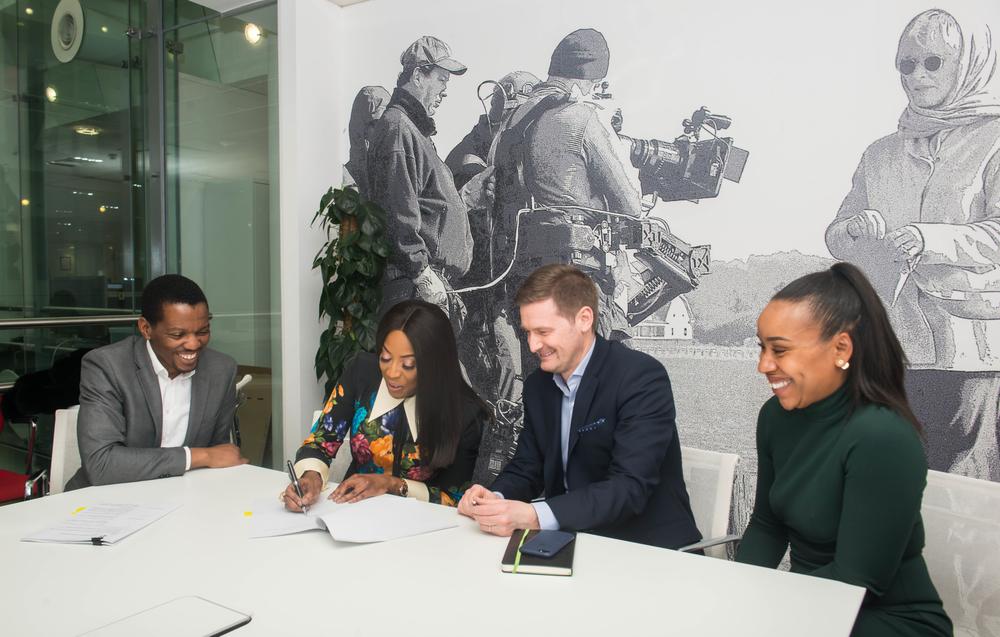 The three-project deal, the first of its kind between SPT and a Nigerian production company, will also include a TV series inspired by the Dahomey Warriors, said a joint statement issued by EbonyLife and SPT.
According to the statement, the action packed series, inspired by true events that took place in the West African Kingdom of Dahomey, will tell the empowering story of the all-female warriors and show the ultimate strength of women coming together and fighting to protect and honor their people.
"Development on the Dahomey Warriors' project will start immediately with further details of the two additional projects to follow," said the statement.
Mo Abudu, Chief Executive Officer, EbonyLife, said: "Ever since our launch in June 2013, our vision has always been to change the narrative about Africa and to tell our stories from our perspective.
"We have invested in the creation of quality programming and the development of our people and their ideas. It is this ethos that has given us the opportunity to partner with a world-class organisation like Sony Pictures Television.
"Now we have the opportunity to bring the fascinating story of the Dahomey Warriors, and many others like it, to audiences around the world.
"It has been hard work getting here, but that's what we are known for at EbonyLife. As I always say, 'If you can think it, you can do it'.''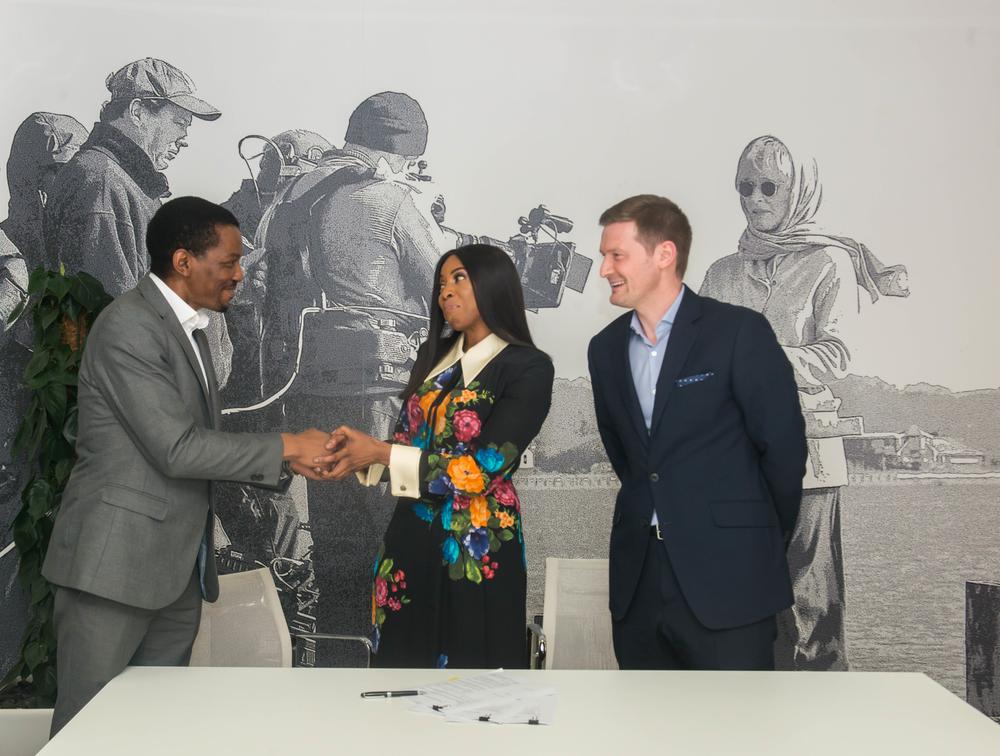 Wayne Garvie, President, International Production, Sony Pictures Television, said: "Mo Abudu is one of the most formidable and creative figures in Nigerian television, and with EbonyLife her and the team are creating something that is truly ground-breaking and extraordinary.
"Our aim is to help EbonyLife create a portfolio of African content that will fulfil their aim of being one of Africa's prime creator of premium content."
The news follows EbonyLife's recently announced unscripted deal with SPT, where they will be exclusively adapting the hit game show "The Dating Game" for Nigerian audiences.
Launched in 2013, EbonyLife TV has expanded it viewership and reach into a prime African global black TV network.
The channel continues to grow exponentially across the globe with premium-scripted programmes available on numerous platforms.
EbonyLife TV annually produces over 1,000 hours of premium, original, and homegrown Anglo-African entertainment programming, of which 80 percent belongs exclusively to the network, making it one of the largest self-owned libraries on the continent.
SPT is one of the television industry's leading content providers, producing and distributing programming worldwide in every genre and for every platform.
In addition to managing one of the industry's largest libraries of award-winning feature films, television shows and formats, SPT is home to a thriving global production business operating 21 wholly-owned or joint venture production companies in 12 countries around the world.
SPT is a Sony Pictures Entertainment Company.