Director: Okey Ifeanyi
Starring: Ruth Kadiri, Tina Mba, Zack Orji, Wole Ojo, Vicky Cals O
Year: 2018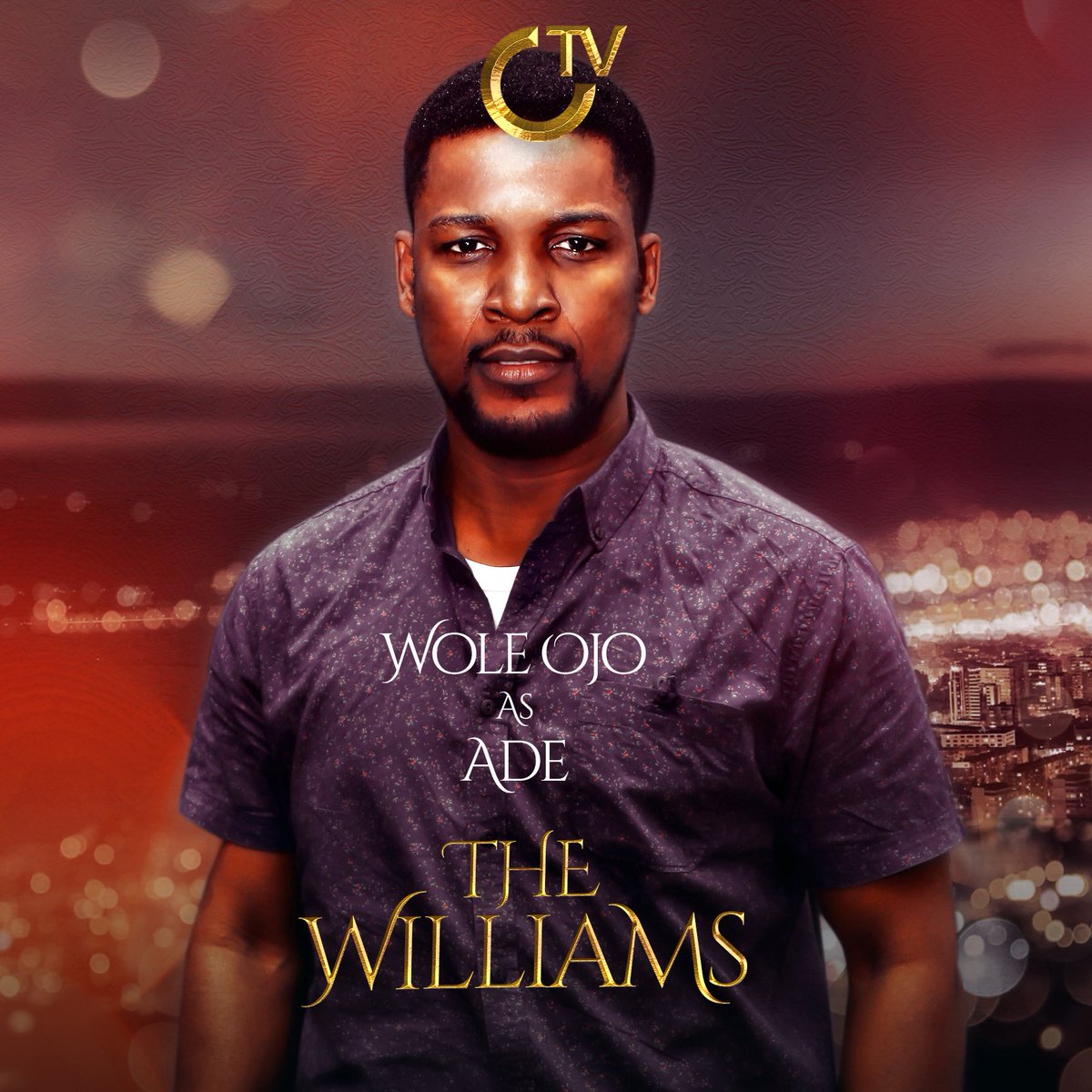 Creating a title for a film is such an important part of filmmaking and that's why films which take inspiration for their title from the lead characters featured, should give a strong showing of these characters. What they do, how they do it and their existence in the whole picture should form a worthy part of our thinking, or even our conversation, if we have to recommend it to others.
Films that take inspiration for their titles from a family featured in the narrative, whether comedy or drama, take a very important societal problem as a major theme. "Meet the Ojos" is a comedy that features a happy family struggling to find balance in a new environment. "The Cokers" was strong on a father's mistake coming to hunt his young children, decades later. Anyone settling to watch "The Williams" will expect that it could be a comedy aimed at resolving a family problem, or it could be a drama with relatable lessons for its audience. "The Williams" is a drama that struggles to remain faithful to a theme. Instead, the suspense is devised from Act 1 to 3 to sustain audience interest, and when the credits roll, it is difficult to determine what the story stands for.
Is it here to prove that "not all men are cheats"?
Is it here to tell us that a young woman can marry a man, almost twice her age, without ulterior motives?
Is it here to tell us that women can cheat in a marriage, and then leave the marriage to find happiness with their younger lover?
While a film can do all of these, "The Williams" struggle to tell a story that is relatable or even memorable.
William (Zack Orji) is married to Carol (Tina Mba) with whom, he has two kids. The introduction we have to their marriage is that it is a disgruntled one and Carol wants out of it. Instead of pleading with his wife to stay, William lets her go and two scenes later, he is proposing marriage to his very young lover, Sharon (Ruth Kadiri). They eventually get married and we watch Sharon try to make her relationship with Williams' eldest daughter work. The young girl blames Sharon for breaking her parent's marriage but through the film, the scriptwriter (through dialogue) insinuates that there is a bigger problem. The scriptwriter tries to keep us in suspense by this.
Eventually, we find that Carol left the marriage because of her interest in a younger lover. By this, the narrative is switched. William is not the man we should accustom all our blame to, but now, it is his former wife. There is an attempt to cast a grey shadow on Carol and vindicate William from what we think of him.
The manner in which this narrative is told is so poor that the audience might be left with a lot of anger at the choice of choosing to see this. While the story might have picked from real life issues, it is extremely dissatisfying. There was an attempt to cast an angelic figure on the character of William, and it looks like a last-minute decision. In fact, many wrong choices were made in the journey of vindicating William. He was a good father, willing to make his marriage work and yet he moves into another marriage two scenes after his wife leaves him. There is no reference to the fact that months passed before he met his new lover. In fact, the filmmakers want you to believe that his lover is the reason his wife left. Through the early dialogue, they try so hard to cast William as a cheat and in the last minute, they try to bring him out of the situation.
"The Williams" is also packed with a lot of underwhelming performances that does not help the purpose of the film. Tina Mba, who is known to carry films to success, through graceful performances gives an underwhelming performance here. The script needed work but nobody cared to look into this and so we end up with "The Williams".
About the Author
Rejoice is a 23-year-old  aspiring Filmmaker and a big dreamer. She's also a 'Theatre and film' arts graduate from the University of Jos, Nigeria.