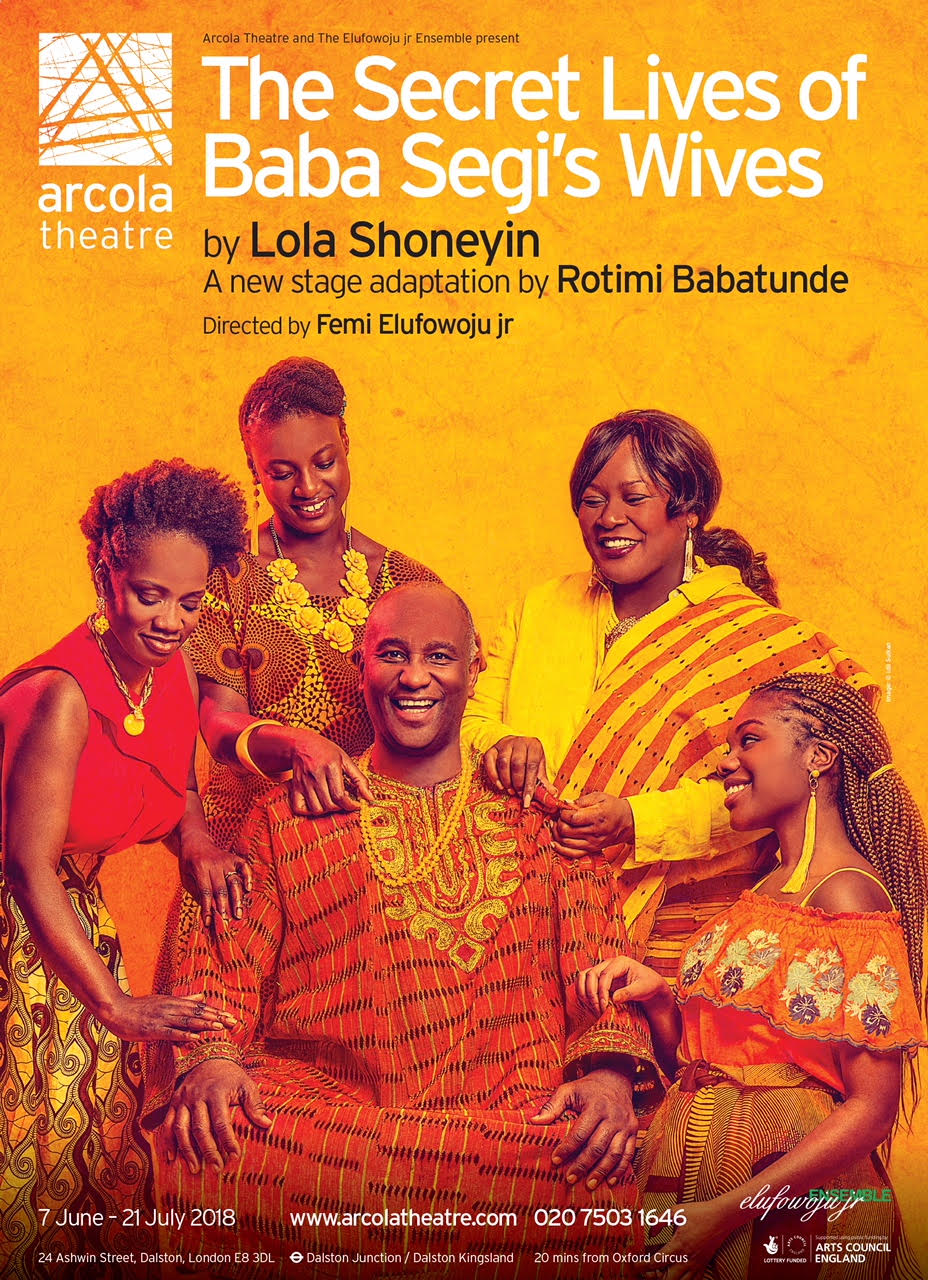 Media personality Dolapo Oni Sijuwade will perform on stage, in London this July.
The actress will be starring in the stage play adaptation of the well-read novel The Secret Lives of Baba Segi's Wives by Lola Shoneyin.
The Secret Lives of Baba Segi's Wives is a scandalous, engrossing tale of sexual politics and family strife in modern-day Nigeria. The bestselling novel bursts on to the stage in a vivid adaptation by Caine Award-winning playwright Rotimi Babatunde.
The cast includes Jumoké Fashola (Inspirit, BBC Radio London's Sunday Breakfast Show; Dirty Little Secrets, London Festival of Cabaret), Christina Oshunniyi (Ife, Queen Elizabeth Hall and Africa Center; One Session, First Star Studios), Layo-Christina Akinlude (The Taming of the Shrew, Shakespeare's Globe; The Cane, Bush Theatre), and Marcy Dolapo Oni (Iya-Ile, Soho Theatre; The Marcy Project, OHTV) as Baba Segi and his wives.
The cast will also include Ayo-Dele Edwards, Tania Nwachukwu, Diana Yekinni, Ayan De First, and Usifu Jalloh.
This exceptional production will be uniquely performed in the round in the Arcola's main space using an ensemble featuring actor-musicians led by Ayan De First and Usifu Jalloh. At times, the entire ensemble becomes an acoustic band with traditional instruments used including Omele drum, Gbedu drum, Fulani flute, thumb pianos, shekeres, Iya Ilu talking drums, djembes, and Apala drum.
Femi Elufowoju will direct the multi-talented West African ensemble in the UK premiere production, featuring live Yoruba music, songs and dance.