It is one thing rap and sing; it is a different thing to act. Even on a commercial level, the requirement for a successful music career varies from that of a successful acting career. You might think of all the high moments, where you watched your favourite music stars take on some role playing in their music videos. They might have scored points with you – even got you extremely excited to the extent where you wished the music video was a little longer. You should know that just because you felt entertained by the action you see happen in these videos, does not mean that your favourite singer can have a very successful acting career.
The acting that is required on the big screen is very different from the one in music videos. A music video can be exciting on many levels. Whatever acting emotion that needs to be communicated in a music video is already accompanied by music. Music itself is an art that when done right, can get you carried away. You are bumping to it – loving it and extremely appreciative of a feel-good moment. The singer is entertaining you and transmitting every energy from the lyrics of their song with facial expressions, this might get you thinking "what a fantastic actor"!
A handful of Nollywood, top ranked music stars have tried acting at one time or another. Some of them received poor reviews, others stuck to it and now trail the career path more often.
However, getting into the movie industry is never an easy feat for anyone that is established in music. In Nigeria, singers like Onyeka Onwenu and Shaffy Bello, are perfect examples of singers that have either merged or had a smooth transition to acting.
Music fans are music fans and movie fans are movie fans. This does not mean that people that like music are incapable of liking movies. In fact, the two go in hand, but the point here is, because a music star has attained a level of success in their music career does not mean they will enjoy a successful critical and commercial transition into acting.
Acting in a feature length is a rollercoaster.  It happens in many moments that when compiled, your judgement is heightened. That is why you could watch a full-length film and when the lead actor fails to deliver an emotion that you can connect with, you might boycott all movie featuring the particular actor.
Tiwa Savage (MTV Shuga), Banky W (The Wedding Party), Omawunmi (House of Gold), TuFace Idibia (Professor Johnbull) , Chidinma Ekile (Stella and the Oba), Ice Prince (House of Gold), Tekno (Superstar), are some examples of musicians that have taken a stab at acting in recent years.
2018, more than ever, is bringing more music stars to the big screen and we look forward to having them.
Here are the top 6 to anticipate:
Peter Okoye: If there is one person on this list that has tried acting in a music video, again and again, it is Peter Okoye. The former half of P Square has featured in many videos that have been exciting. From his dance bits to singing about lost lovers, Peter always puts a little acting to his music videos. In "Lion Heart", he will take the big screen. When this happens, we will see how much influence his small bits in music videos will have on the bigger picture.
Seyi Shay: Seyi has embodied many personalities in her music videos. Sometimes the girl in love, other times, the heartbroken lover, Seyi has come at us with varieties in her music videos. After auditioning to perform in Tosin Coker's "Lara and the Beat", she booked the role. One reason is her singing talent, which is required from the character of Lara. Another reason was a connection to the script and the expertise she brought to such an important character at the audition stage. Despite quite an impressive showing in the trailer, we have to wait until July 20th before we are able to see the extent of her talent in acting.
Reminisce: Reminisce has attained a successful career by being the voice of the street. The rapper is loved by many and has not yet tried any subtle acting in his music video. When Kemi Adetiba announced his involvement in "King of Boys", different reactions trailed her announcement. However, it looks like he has such a pivotal role in the story. Reminisce has been in many teaser photos that have been released so far, and whether it is a big or small role he plays, we will only make a verdict when "King of Boys" makes a debut.
Vector: Rapper, Vector, was featured in "June" by Chinney Eze earlier in the year. There also, he played a lover boy to the character of June. In "Lara and the Beat", he will be bringing all of his bad boy persona (which we have come to love in music videos) to the big screen. The rapper has talked about his excitement joining the project in the past. There is hope for what he can do.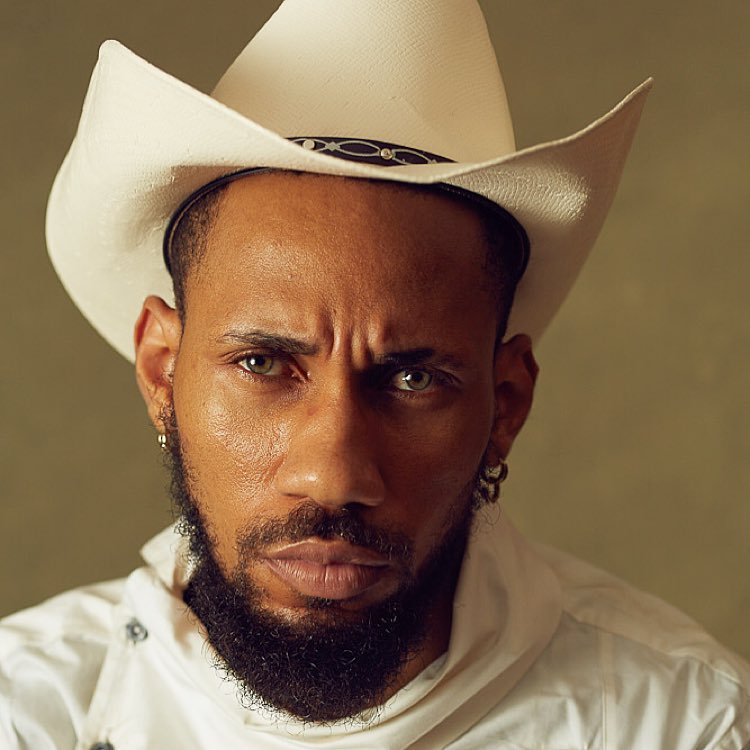 Phyno: His promotion of rap using the Igbo language has made Phyno one of the most striking figures to ever make music in recent time. While his music videos are more dancing than any form of acting, Phyno will be coming at us as an actor in "Lion Heart" by Genevieve Nnaji. The nature of his performance is not known and if some of his music will accompany his appearance is also not known, but when "Lion Heart" is released we can feel what Phyno has to offer as an actor.
Illbliss:  Illbliss set the path for many rappers to rap in their local dialect. Many of his colleagues thank him for setting a pace and making it a little easier for them to make commercially valued music in their native language. When "King of Boys" is released later in the year, we will see how many more people Illbliss will inspire to try acting. Illbliss is one of the musical talents that will be making an appearance in "King of Boys" by Kemi Adetiba.