By: Chinedu Anarado
I am very circumspect about watching Nollywood films that come with a lot of marketing hype. Too many a times, I have been left disappointed by some of these big budget movies that do a lot with bringing a star-studded cast to interpret a VERY poor script and story. The biggest culprits are some of our comic works, which can be described as comedy skits strung together using a weak story line and offer very little to remember immediately afterwards.
Living in Bondage: Breaking Free was a complete volte face and clear pointer to what home cinema should be like; relatable story, very strong script, contemporary issue and the biggest for me; a couple of new faces. The courage of giving Swanky JKA and Shawn Faqua such important roles to interpret can only be done by a brave director keen on industry growth and development. I have never seen the names and faces before and they were a breath of fresh air.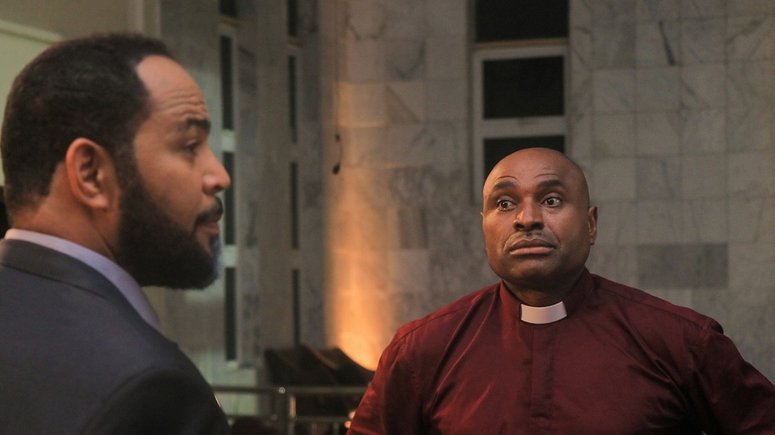 Before going to see the new sequel, I watched the 1993 clip. It took 5hrs of my time, but I left with quite a lot of nostalgia. It helped transport me back to my days as a 9-year-old, watching a movie that at that time, scared the shit out of me. It brought back memories of my childhood, my perception of Lagos that I had never been to at that time and the concept of home movies. But in doing so, I also tried to compare some of the early faces of Nollywood and their evolution into today's characters as industry legends. I will not realize the value of this approach, until I watched Breaking Free; it became a tale of two eras perfectly cobbled together.
Breaking free continues the story of Andy Okeke the main character in Living in Bondage, who used his wife, Merit for money rituals. Andy couldn't withstand the commitment to the brotherhood when his wife's apparition denied him the opportunity to peacefully enjoy the new wealth he acquired through rituals. His family rejected and ostracized him and refused to have anything to do with him. Left alone, he ran mad, but was rescued by a former prostitute who almost become his victim. He eventually dedicated his life to God. Breaking free continues the story with son, Nnamdi Okeke; a child he had with a concubine he had, after his second wife, Ego, ran away. Through Nnamdi's hunger, we got an insight into today's pressures to be successful, but also a lineage driven penalty for doing the wrong things.
So, what worked well?
Casting: Except perhaps Kalu Ikeagwu and a couple of minor characters, all the key persons demonstrated their craft effortlessly. I am left chuffed by the quality of acting displayed by Munachi Abii, Ramsey Nouah and Shawn Faqua, Enyinna Nwigwe and Ndidi Obi. But the main character stood out for me; Swanky JKA owned that script like it was his life. His transition from a frustrated boy to a hard baller, happy and sad moments, fear and apprehension were effortless. Breaking Free avoided the temptation of fielding a star-studded cast that usually does very little in role interpretation. In the end, you have a crew of talents telling a weak story. I would wish therefore, that movies like this, will do a good job at throwing up new faces for the industry.
Script and Storyline: My friend Efosa Aiyebomwan in his review, argued that the movie did well of being a sequel that could equally stand alone. I agree to an extent. But if you wish to appreciate the level of research and details that went into this story and the script, you may need to watch the first one. The creation of new characters and roles and the introduction of Richard Williams into the story made sense and looked very logical. I do not recall the mention of any pregnancy tied to Andy during LIB 1. Hence Nnamdi Okeke was a creative addition that gave the story its continuity. I liked that it was cobbled together with real-life issues; the Otokoto Riots in Owerri in 1996 was a thing. It shows a movie that took its contemporary society into consideration. It is not easy to keep an audience down for two and a half hours. I have a short attention span but was glued till the end. Only a good script can do that.
Cinematography and Still Photo: At about this time, every home video seem to be getting this right, except some of our Onitsha and Aba movies, usually produced on shoe-string budget. This is one of the several places Breaking Free excelled. I will not say much on this area especially being an amateur. But it was good quality to my eyes and the drone shots were amazing.
But there were a couple of things that did not work well;
The Special effects left me with very little to remember, especially for a movie that scared us as kids. With the advent of new technology, all that was needed was an idea as to what to do. Scenes like that of the sacrifice and the apparition of the little child to Obinna Omego (Enyinna Nwigwe) was flat. The suspense was little, and I do not think I winced. Perhaps Figurine offers some insight into what horror scenes that scare should look like.
The movie had a little bit of predictability to it. Towards the end it looked like it was going to change, with Nnamdi Okeke stabbing himself. But then it all went around fell into this trap. This however doesn't take away from the story and opens an opportunity for a sequel.
I didn't like the use of aggression as a means of expressing frustration as represented in Nnamdi's interaction with the executives at Softbank. It didn't go with his character as he wasn't presented as an aggressive character. Hungry for success, yes, but not aggression.
My thoughts;
Living in Bondage: Breaking Free did a good job of bringing to life, an old story that has a lot of relevance and currency. With the Yahoo plus, drug pushing and 'pant for Benz' narratives among the millennials, the issue of ritual killing brings another dimension that we like to wish away, but still lives with us. Nigeria is replete with stories of unusual deaths and inexplicable wealth, making a mockery of hard-working people. The earlier we use narratives from movies like this to present life as collection of cause and effects, the better for us.
We need to do away with the temptation of comparing Nollywood products with foreign clips. Our stories and moves are our reality. This is what our environment and context reflect, and we must try to market it to the world. It is OUR story. Sci-fi is not our thing. CIA/KGB and someone trying to save the world from nuclear bomb is not the Nigerian story. Let's leave that to Hollywood. Our effort must be placed on churning our quality scripts and finding the right talents to interpret them; good picture and visual effect. You will not win an Oscar telling a story from another clime. Audience cannot relate!
This brings me to the evolution of our industry. If you were born in the 80s, you'd be amazed at the evolution and growth of Nollywood, watching the 1993 sequel and Breaking Free. Too often, we are hard on Nollywood, especially with our acquired taste for foreign (read Hollywood) movies. But I make bold to say that we have grown. Living Bondage was the genesis of Nollywood as an industry and a remake is a major evaluation tool in tracking our story of growth and how we created a million-dollar industry that has gone global, out of nothing but individual ingenuity.
I hope that the next story will do something to feature some of the old hands that acted the first one. There are some story lines that can be explored. For instance, what has become of Merit's family? What of Andy's parents? How did they resolve their issue? Where are the likes of Dan Oluigbo (Chief Priest), Ngozi Nwosu (Ego) etc? Living in Bondage is copyright owners have quite a lot of work to do, developing compelling stories around our overbearing desire to become financially successful.
Finally, I do not think the tagline should not have been 'Breaking Free'. Andy Okeke and his family have yet to break free from that curse on ritual killing. A sequel will help us represent that further, and I hope it will be a story, which retains the quality that's just been established.
Overall, 8/10
Chinedu Anarado lives in Abuja